Overall Day 1: I started off the day looking forward to jumping head first into my cleanse, but I ended up changing it a little. At a couple points, I had a few really bad headaches/migraines. It's a pretty common side effect due to the caffeine withdrawal And when I got hungry, I almost went into kill mode. Like put food in my belly now or you are going to die. Probably a sign of low blood sugar because of my increased water intake and my lower caloric intake today. Didn't make the lemon juice this morning because I'm not prepared food-wise really for this detox, but tomorrow I'm gonna be sure to get out to a store and grab some goods. Meditation was super relaxing. Like I said yesterday - I don't put special time aside for myself to meditate, but it was nice to just sit and focus on breathing. Listening to my own respiration and feeling the breath come in and then leave the body was a sensation I never really noticed before. It's given me this new respect of my body and I'd like to keep further developing that relationship with myself. I made a list of mantras that will help to inspire me on an everyday basis, I encourage you to do the same!
I am a caring and loving person.

I am becoming more aware of my thought process, gaining control of my thoughts and reducing my anxiety. I control me and my thoughts.

I am calm, confident, and happy to be alive.

I have a lot of positive energy.

I radiate love and happiness.

I choose to make positive choices for myself.

I choose to exercise regularly.

I believe in myself and so do others.

I choose love, joy, and freedom, open my heart and allow wonderful things to flow into my life.
The Eats
Breakfast: Mashed banana, blueberries, vanilla yogurt
Lunch: Miso soup, Avocado eel roll,

Ohinko (marinated pickle) roll

My biggest dilemma of the day was to kind of go against the detox a smidge, but because I was on a lunch/coffee date with a lovely lady I simply could not refuse a French Toast soy latte.

Dinner: Tuna croquette + massaged kale salad

x229277 glasses of water + green ginger tea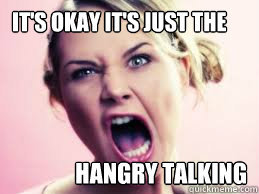 Soooo... oh my wooooord, but actually the massaged kale salad dressing was amazing. It took all the strength in me not to go into the kitchen and lick the bowl clean.
Basically all you have to do is mix 1/3 olive oil, 1/4 apple cider vinegar, 1.5 tbsp Dijon mustard, salt, Adobo seasoning, nutritional yeast and pepper. Then slowly dress that kale baby up in a blanket of the dressing. Add more nutritional yeast on top.
Warm-up and stretching

1 hour Zumba

Cool-down and flexibility work
Jam of the Day!
Try and listen to that without moving. Impossible.